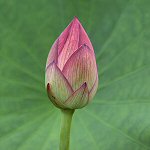 Welcome to our wiki, and thank you for your contributions! There's a lot to do around here, so I hope you'll stay with us and make many more improvements.
Recent changes is a great first stop, because you can see what pages other people have been editing, and where you can help.
Questions? You can ask at the Help desk or on the "discussion" page associated with each article, or post a message on my talk page!
Need help? The Community Portal has an outline of the site, and pages to help you learn how to edit.
Please sign in every time you edit, so that we can recognise you!
Sure.  • —|Userpage (User Talkpage •|• Contribs) 16:35, 13 June 2008 (UTC)
OK your an admin now.  • —|Userpage (User Talkpage •|• Contribs) 16:37, 13 June 2008 (UTC)

Hey want a custom signature? cause i have made some for Mathcore, If you do then click here.  • —|Userpage (User Talkpage •|• Contribs) 16:40, 13 June 2008 (UTC)

OK, your welcome.  • —|Userpage (User Talkpage •|• Contribs) 16:44, 13 June 2008 (UTC)

Well i will stop fully protecting pages but you have to create some articles or i'm taking away your sysop privileges, we need more contributors if your not willing to do so then i'm sorry. Happy editing! Just so you know i SUBS'T Template:Welcome. Wiki Wiki Dogg 101 (Talk • My Contribs • Your Contribs • Contributions)

Good job! You can keep the position, so yeah your good for now I need to have a big community and well i hope you can sk users? For help and well its just so we can be as successful as the Star Wars Wiki or The Muppets Wiki, so we need more users to contribute and expand the wiki and well i think i'm one of many wikis who have a community in under a week thats pretty good and well keep up the good work and well kepp what your doing and well i need a Indiana Jones article, well already Indiana Jones has been created but i need you and well any user help me here so Indiana Jones has a place for it and well you also need to create Rambo III you don't need to but its your choice so have a great day! May you have a great day! and plus i have some ideas you can probably use ok cause we need more then 20 articles before July 1st and well you can do that and well since the edits you made to Iron Man were good including thanks for the importing stuff! so yeah your an awsome editor! Hey do want to create a barnstar? see Action Movies Wiki:Barnstars and well you can reward a user with it, well you already know that and well i thank you! a lot for Iron Man and all the pages you imported and well i have to say i can't stop thinking about your great edit and well i am so poud i made you a sysop so thats why your a great editor here cause you are on the Test Wiki Unixpod. Wiki Wiki Dogg 101 (Talk • My Contribs • Your Contribs • Contributions)
Take over
Edit
Hey can you take over until July 5th? Well you will have total control over the site and you must recruit some users while I'm gone so you'll have total control until I get back and just to let you know I'm heading down to Utah(With my girlfriend) until July 5th and well so you have my wiki for a week I'm leaving tonight probably so you have the control over the site and make sure you have some users come by this wiki, it needs to be running in over a week and must be edited everyday, since your staff to the Testwiki Unixpod then you have complete user control so yeah I'll take a look at your edits when I get back and the page revisions and including I'll make sure to do this list of pages i need to be created, and have fun with controlling the site if anyone asks why your in control then tell'em that "Wiki Wiki Dogg 101 gave me the control" and including I'll create a template called control it will give the user complete control and you get nominated a SysOp if a regular user gets control until I get back or unless the user that has control has given up on it cause they have to go on a trip somewhere like Hawaii, New York, Miami, or China but the less the users edit the community will drop so I need you to edit here everyday and i don't care if you make a edit once everyday just so you edit its good and make sure when your not editing make sure a editor is or it is over for your Bureau days and when I go to another trip you will have the responsiblity to watch the site again if you fail again I demote you and well you have to wait for me to renominate you and well it will be a good expierance for you to run a site and well if you get 20 articles i will give you a award not well a barnstar and well i will make it special and to fit its you well you'd be able to fix anytime and well i hope you have fun and love the new responsiblity you will have if you accept this offer then you can do all of that I told you about and a bonus you will have a big one, actually a barnstar make sure if you do accept this offer you love and treat this wiki good and make sure to get wikipedians like Diligent Terrier(see wikipedia:User:Diligent_Terrier) to join and penubag to join(see wikipedia:User:Penubag) and well get ElinorD to join also(see wikipedia:User:ElinorD) and definitely Izzy to join(see wikipedia:User:Blood_Lines_of_Darkness/Shoutbox) and well have fun if you accept and well make sure to be willing to show users the steps(Well you already know that) and well most importantly make sure vandals don't edit my user page and well if they do then revert and well then you must use a very much type of message and use on every user keep it somewhere or you can copy the text then add on to the vandals talk page and well have fun and try hard and make usre the vandals edits are reverted.
There's the goals now do good ok good.  • —|Userpage (User Talkpage •|• Contribs) 20:48, 27 June 2008 (UTC)